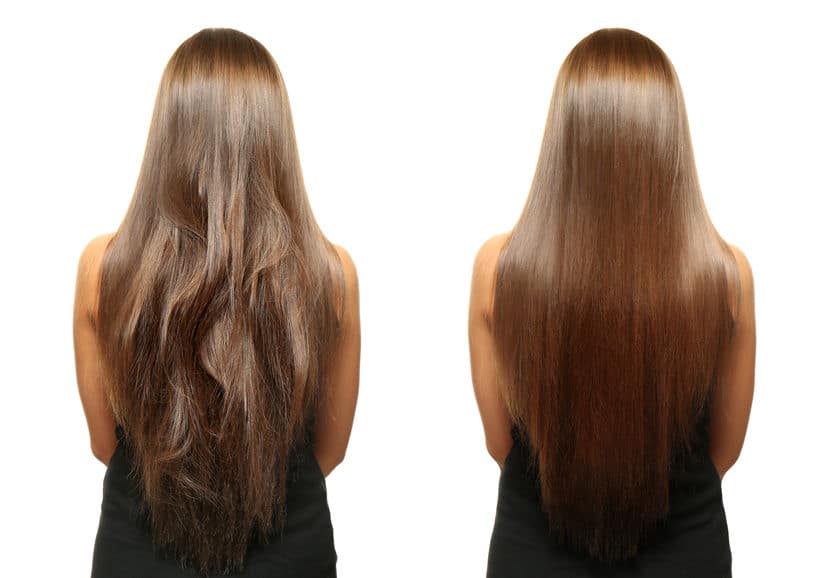 Japanese Hair Straightening
Japanese Hair Straightening in Orlando Hair Salon
Japanese Hair Straightening
Want to give your curly hair a straight look and help your make-over achieve perfection. Straight hair can be achieved in different ways. Japanese hair straightening is getting popular these days. Once you get Japanese hair straightening treatment, your hair gets smooth straight, sleek, healthy, and shiny.
Japanese hair straightening is one of the permanent hair straightening solutions. The procedure is also known as the thermal reconditioning process. The procedure leaves a long time impact on hair and straight each strand of your hair. It is essential to remember that you have to go to salons for the best results because the process is time-consuming and involves intense steps that cannot be followed at home.
Thermal reconditioning is popular among hair salons worldwide, and they strongly recommend it for flawless results. If you are a Florida resident, there are many hair parlors with the best hair straightening solution. And Bonne Vie Salon is among the best for Japanese hair straightening, Winter Park, FL.
How Japanese Straightening Works
Here is how Japanese Hair straightening works:
-The hair treatment will take 3 to 4 hours, maybe more than 8 hrs if you have long curly hair.
-The first step – book your appointment with your favorite hair salon, which provides the best Japanese hair treatment.
-The representative will shampoo your hair and partially dry them to start the treatment.
-The solution will be added to your hair to generate a breakdown of the hair protein structure. After this process, a strand test will determine that your hair is healthy enough or not continue to the second step.
-Once the strand result comes complimentary, it's time to move to the other step; your hair will be washed with conditioner. Now the hair will be ironed at a moderate temperature. The heat protector will save your hair from any damage caused by ironing.
-Now there will be the addition of more heat protestants and thermal conditioners. Good hair salons apply neutralizer and leave for some time. It will help the pH balance and bring the perfect solution for hair.
-You will have to sit under the hairdryer for 30 to 40 minutes; a blow dryer can also be used at this step.
Enjoy the sleek shiny, beautiful straight hair.
After Care
Once the treatment is done, you may get straight hair, but you have to take a few safety measures, so the results stay longer.
For instance,
-Keep your hair dry and away from moisturizer for 72 hours, at least.
-Avoid using any hair styling accessory that puts pressure on the hair.
-Avoid coloring or chemical treatments for at least two months.
Conclusion:
The whole process requires detailed dedication and care, and only experts can provide you flawless services. If you are looking for Japanese professional hair straightening in Winter Park, schedule your Bonne Vie salon FL appointment. They will provide you the best quality Japanese hair straightening, Winter Park, FL. Learn more